About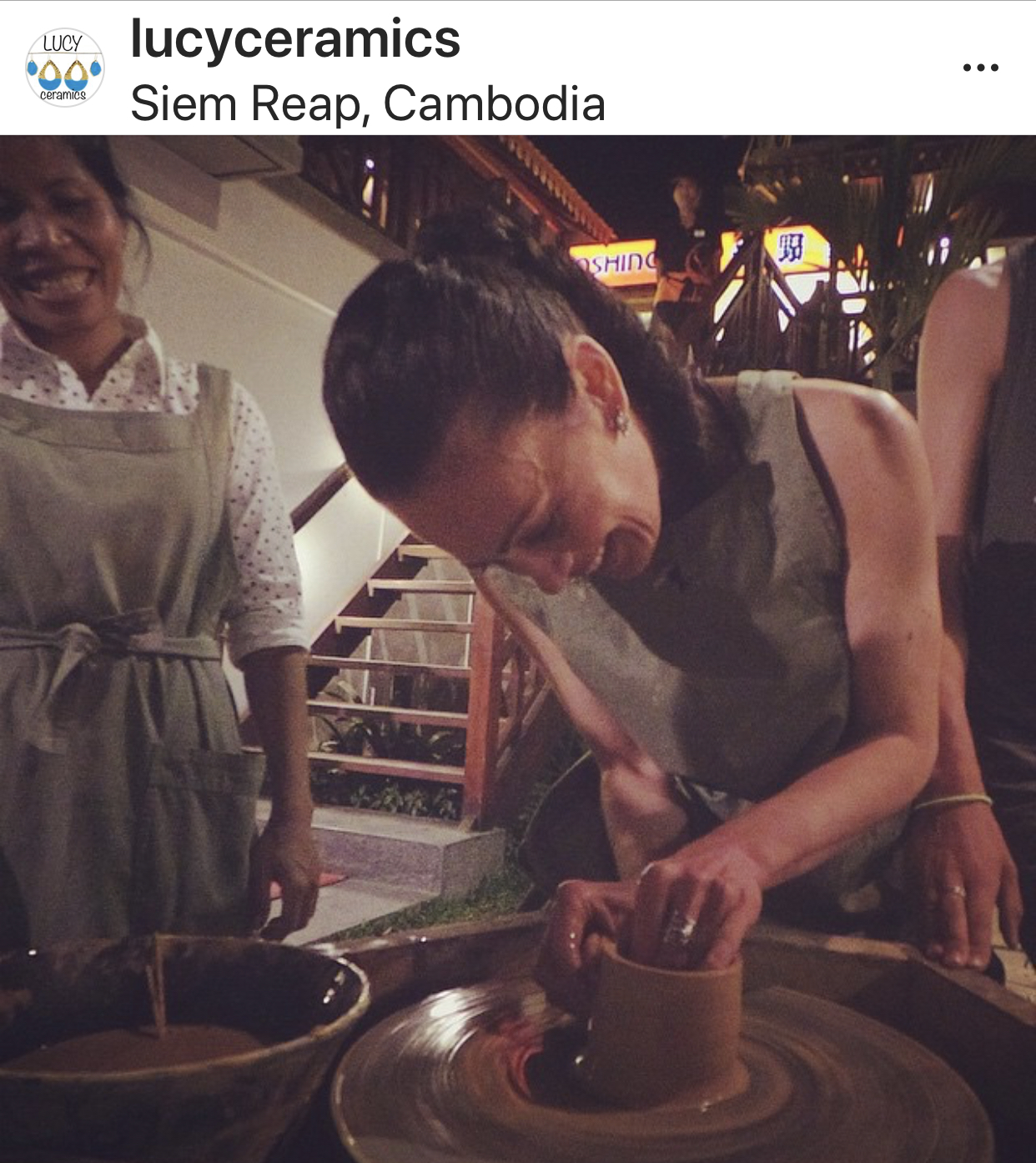 Hi there,
Although I am a lot more comfortable sharing images of my work, I appreciate how nice it is to know a little about the maker, so here goes.....
My love of clay happened quite accidentally when I was about 17 and took wheel throwing classes with some friends. As I recall we learnt a lot, laughed a lot and although we walked out with a lot of clay stuck to us, something else stuck that remained with me for years to come. As time went by, I continued to take classes whenever possible but they became further and fewer between as commitments to work and family increased. Lucky enough to work in the jewellery industry for the past decade, my creative yearning was met. Or so I thought, until a chance meeting in Cambodia with a lovely woman got me back on a pottery wheel after over a decade!! That one small act returned me to Melbourne with a renewed desire and direction.
My work is still evolving and influenced by so many things. As a teen I doodled whenever I had pen and paper and I'm sure my black and white sgraffito is an interpretation of that very mediative process. The jewellery range grew from a decade working with precious metals and semi precious gemstones. Sourcing & buying stones and jewellery from overseas has influenced both the designs and colour palette I'm drawn to, reminiscent of emerald, lapis, rose quartz, turquoise and many more. As a child I remember piles of woodshavings, curious looking tool, playing and watching as our grandfather transformed a block of timber into an elegant form in moments...Fast forward and a similar scene is being played out as the clay shavings replace the wood and I have always wondered....
"Does the passion trigger the memory or does the memory trigger the passion"
I am forever thankful for all the "triggers" that finally got me here and the incredible support I have had so far by so many!!
Thank you for visiting my page. xx lucy